Specialized S-Works Bikes – 9 Things You Must Know
by Jerry O
The question most amateur and some professional bikers often ask is this: What is the difference between the "regular" Specialized bikes and the Specialized S-works bikes?
This is an important question, so we have decided to highlight all the things you must know about the best Specialized S-works bikes:
Special Dealers
Specialized S-works bikes are not your everyday bike that can be bought anywhere: They are mainly sold by a handful of special dealers handpicked by S-works bike manufacturers. This is the reason you cannot find them at every bike shop. Because of the specialized after-sales cares S-works bikes need, their manufacturers are only confident to place them in the hand of experts who would be able to deliver top-notch customer services.
Most of the riders of S-works bikes are rich and very demanding when it comes to taking care of their bikes, which had probably cost them fortune to purchase. Every part of a S-Works bike is delicate and it must be efficiently aligned with the other parts. Its frames, wheels and other parts must be in tune in order for it to be a great bike! That is why it is so expensive; any mistake in servicing it may bring down its value and usefulness.
Very Expensive
Many of the specialized S-works bikes out there are quite expensive. Take for instance, the mountain bike the S-Works Epic Carbon 29 reportedly costs $10,000 USD! Similarly, Specialized S-Works Venge Super Record EPS Ltd comes with a hefty price tag of $14,000 USD.
Their high-tech features may be responsible for their expensive prices. Take for instance, 2013 Specialized S-Works Venge Super Record EPS Ltd has a carbon fiber frame, and its components are graded on pro level. Other costly bikes include but are not restricted to Bianchi Oltre XR Super, which costs a little below $14,000 USD and Kestrel RT-1000 SL, which comes with a price tag of $11,0000 USD. It is evident that these prices are not for everyone; only a handful of well-to-do riders can afford them.
You may want to ask: Can I ever afford Specialized S-Works bike? Of course, you can, irrespective of your financial status. Some sellers do offer the bikes on monthly installments, like a car. You may want to divide your payment over, say a twelve-month period, and some sellers will still offer periodical servicing of your S-Works bike even when you haven't completed your payment.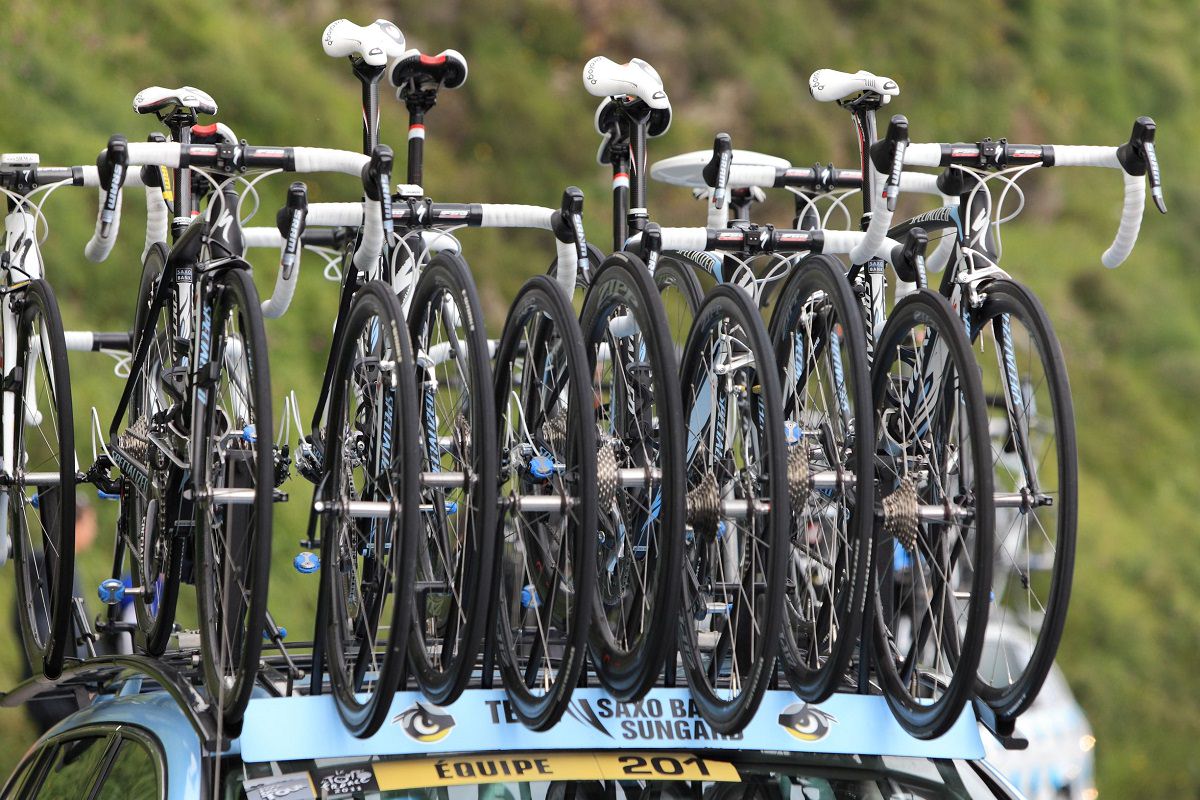 Specialized S-works Bikes as a Standard
S-works bikes are of a great standard: It is usually referred to as the meeting-point of innovation and design. S-works bike manufacturers constantly undergo research and development to bring into life well-structured s-works bikes for their customers. So, anything that falls below standards are never included in the body of an s-works bike. If you are going to be paying top-dollar for a bike, at least you will be happy to have something of value delivered to you. If you are racing, S-Works bikes are designed to facilitate your speed and puts you right ahead of all your competitors.
For instance, S-Works Epic 29 is a very fast bike because of the way it was built: consider the following great features that give S-Works Epic 29 its speed and durability:
Carbon fiber frame provides the required stiffness, strength and light weight that will help the bike run very fast and efficiently;
It has RockShox RS-1 Brain fork, which is the most sought-after fork in XC racing;
Its Spike Valve technology streamlines the process of turning corners and running on a rough terrain;
It has 100mm of fine-tunable suspension, which makes it possible for the bike to differentiate the pressure from rider's weight from the ones exerted by rough terrains, bumps and other hurdles while cycling;
Its Roval Control Sl 29 carbon fiber wheels are lightweight for climbing and durability;
This bike has the first set of electronic mountain groupset, which enables precision in shifting gears and makes turning accurate and reliable.
Conversion of specialized "regular" bikes into "S-works" bikes
One interesting thing about bikes is that they can be converted into another specialized form when worked on. Working on a regular specialized bike can improve its design in order to meet rider's goal for better performance, quality and durability.
Wide Variety of Frames
Unlike other bikes, S-works bikes can utilize a wide variety of frames. It is true to say that each frame represents a particular model. Some of the most famous frames are Tarmac, Shiv, Venge, Transition, Allez, Roubaix, Epic, Ruby, Stumpjumper (both FSR Evo and Hardtail), Enduro and Shiv TT. Pay attention to the individual features of these frames, and you may discover that some frames may not suit your biking goal.
Intricate designs
There are obviously no limitations to the different kinds of designs you can have on your specialized S-works bikes. Your chosen design could depend on the usage of your bike. If you are thinking of using it on the road or mountain, you would have to put in features that strengthen the bike for its proposed uses. In other words, no designs are considered too extreme. And since it usually costs a lot to do this, specialized S-works bikes are regarded as no-spending-limit machines. This may account for why they are usually expensive; everything that goes in into making a specialized S-works bike is top-notched and of great quality. Hence, only a handful of high-end bikers can afford them!
Body Geometry Fit
The primary reason for Body Geometry Fit is to help bikers get the right bikes they will be comfortable with. The good about Body Geometry Fit is that it has been ergonomically designed and tested to ascertain its scientific conformity. The purpose of these processes is to guarantee maximum comfort, high performance, endurance and the possibility of easy customization in the future. The Body Geometry Fit is geared towards improving your three contact points to your bike: your hand, foot and sit.
You will need some Body Fit products like gloves, footbeds, shoes and saddles to help you ride farther, more comfortably and faster. These Body Fit products have already been scientifically proven and tested. The essence of the Body Fit Geometry and products is to make sure there is harmony between the bike and the rider. You may want to ask: When is the most appropriate time to get a Body Fit? You may need a Body Geometry Fit when buying a new bike, setting a new biking goal for yourself which required a change in your bike's features and when you have improved your fitness and needed something faster, of higher performance and better aerodynamics.
You will have to go through the following procedures if you want to make sure that your Body Geometry Fit is properly done:
Have a pre-fit interview with the Body Geometry Fit expert in order to assess which areas of your cycling can be improved through the process of re-designing some parts of your bike.
The next stage is product selection, which is carried out by the fitting expert who will have to measure your hand, foot and seat size so as to recommend the most appropriate products like shoes, footbeds and saddles that will make your points of contact to the bike firmer and more relaxed.
The fitter will also assess your ride analysis: This entails checking your ride style so as to identify the best position for you. The fitter may likewise carry out some measurements on your body to see how your riding experience could be improved.
The fitter may use some technology to in a Body Geometry Fit studio to further analyze your riding style. This is usually done with 3D motion capture or Video Capture technology system which makes the simulation of your riding analysis possible. The report or video emerging from the studio may be shared or stored as a document for future reference.
The last step is, of course, carrying out the Body Geometry Fit on your bike. You may also be required to visit the fitter once a week to assess the efficiency of the fitting.
Non-gender specific
There have been a rumor that specialized S-works bikes are mainly designed for male riders. This assertion is not true at all. Despite their speed, strength and durability, specialized s-works bikes are for everyone, whether male or female. The only concern about this kind of bikes is that they are status-based; you must be rich or capable to fork out about $10,000 USD or more for a bike before you can own one. So, people who are poor and struggling financially may find it hard to shell out such a huge amount of money on just a bike.
Apart from that, anyone who can afford it can own a specialized S-works bike. But because of its speed and delicateness, S-Works bikes may not be suitable for small kids. They may get hurt when they lose control of a speeding bike.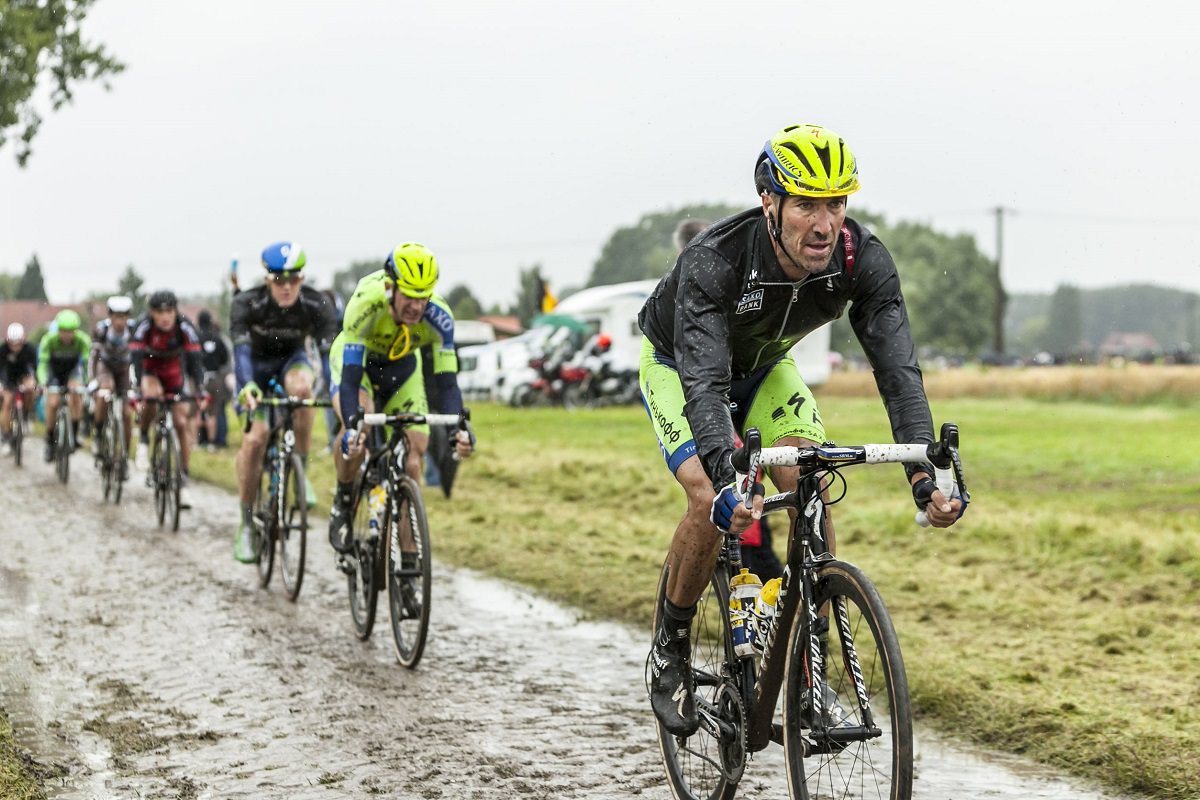 Insurance for S-Works Bikes
Some would-be owners of Specialized S-Works bikes are obviously worried whether they will be asked to pay more insurance premium for their S-Works bikes. But investigations reveal that the insurance companies treat all bikes almost the same, irrespective of their costs. You are likely going to be paying the same premium as for your current regular road bike.
Final words of advice
If you are planning to own an Specialized S-Works bike for pleasure or mountain-climbing or engaging in a competition, there are some important points you must consider before making the dash for S-Works bike:
What kind of frames will be good for the purpose I want to use it for? Selecting the best frame type for your S-Works bike will help you accomplish your purpose. You may not be able to do this assessment on your own, contact a reputable dealer of Specialized S-Works bikes around you and arrange a meeting with him or her.
What kind of wheels will be appropriate for me? As you may have detected in this article, S-Works bikes are specially worked on in order to make them great and very useful. So, you can choose the best set of wheels for your S-Works bike.

 

Road-bikers' wheels

 

must be, as you know, different from a triathlon bikers'. Failure to go for the most suitable wheels may bring a regret in the future as you may not be able to achieve your biking purpose.
The last and the most helpful piece of advice is that you must choose an experienced specialized S-Works bike dealer. This will save you a lot of headaches. You may not know exactly which S-Works bike to go for, having a knowledgeable dealer in this field will save you time and money.If you mistakenly select an S-Works bike that will not fulfill your initial purpose, you may have an everlasting regret.More so, dealers can help you find an S-Works bike with a reasonable price. Buying an S-Works bike is the first step, maintaining it requires having a well-savvy dealer that knows the right things for your bike. The relationship between you and your dealer must be mutually exclusive so that you can continue to enjoy your best Specialized S-Works bike.
---